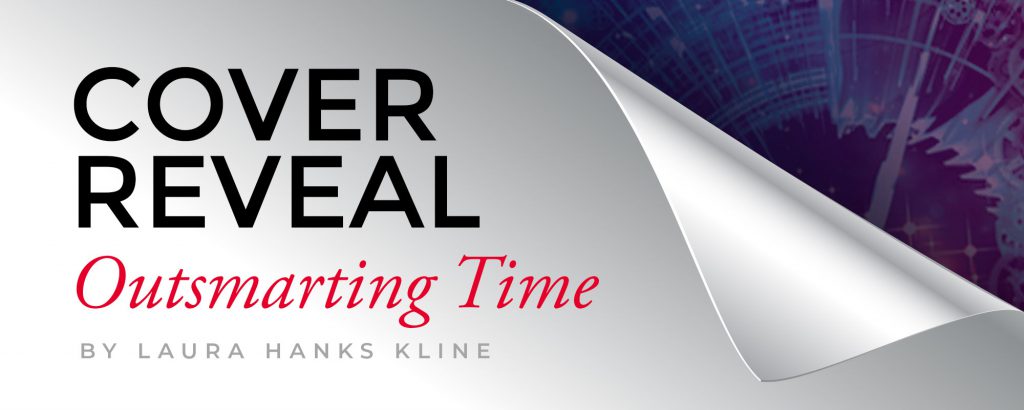 It's time for to reveal the full cover of my new book, Outsmarting Time! It's been a looooonnnnggg time coming, and I've gone through nearly a dozen iterations before settling on this one as the right tone for the book. (It's so much easier to design a cover for someone else than for yourself!)
Usually for a cover reveal, there's a little interview with the author… so here's me, interviewing me!
Tell us a little about yourself.
I'm a graphic designer and communications expert by trade, but I've also been writing stories since I was in elementary school. Like most writers, I always knew I could come back to it when the time was right. I'm currently self-isolating due to COVID-19 in eastern Pennsylvania with my husband, my two kids, a painfully average-speed WiFi connection, a robot vacuum named Velma, and a cabinet filled with canned goods and just-add-water soup packets.
What are three of your favorite things?
Space, my husband's laugh, and Turkey Hill iced tea.
Last book you read? How was it?
Other than my own? Woman 99 by Greer Macallister. Worth reading, for sure! Good twists, made me feel things… some good, some sad. I'm also reading Igraine the Brave by Cornelia Funke with my daughter and The Wild Robot by Peter Brown (again) with my son. Both of those are great… but I haven't finished Igraine yet, so we'll have to wait to see how that one turns out.
But I already know that I LOVED The Wild Robot… here's my review of the sequel, The Wild Robot Escapes.
Last show you binged? How was it?
Kim's Convenience, which was amazing and hilarious, and everyone should watch it. Okay, see you!
Why did you write Outsmarting Time?
When my sister wrote her first novel, I felt inspired to start writing again. There was a lot going on in my life back in 2015—my husband and I had just adopted our son from China, and I was overwhelmed by the multitude of what ifs that seemed to appear at every turn. That's where the basic idea of a time travel story began in my mind, and Edie's story morphed from that. There's actually very little of the initial story line left in the finished novel, but a few main things I wanted to accomplish are still there at the core––the importance of family, fighting for what you love, and accepting the life you have even if it's not perfect.
Okay, NOW it's time. Drum roll, please…
Are
you
ready?
.
.
.
.
.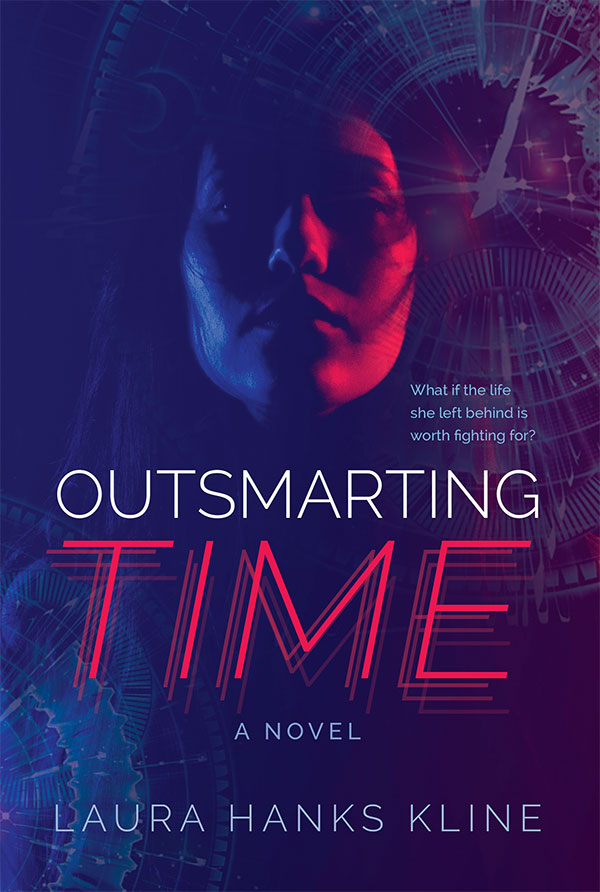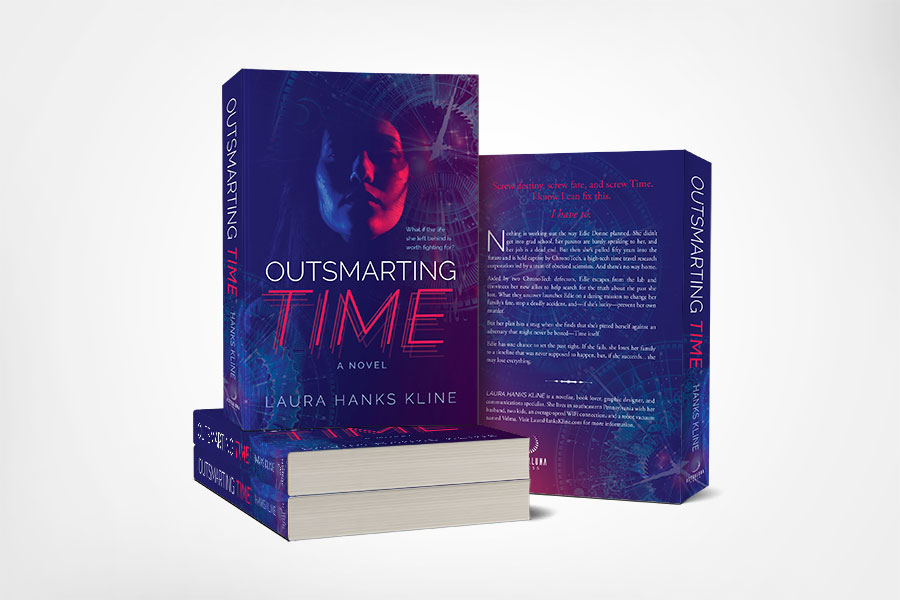 From the back cover:
Screw destiny, screw fate, and screw Time.
I know I can fix this.
I have to.
Nothing is working out the way Edie Donne planned. She didn't get into grad school, her parents are barely speaking to her, and her job is a dead end. But then she's pulled fifty years into the future and is held captive by ChronoTech, a high-tech time travel research corporation led by a team of obsessed scientists. And there's no way home.
Aided by two ChronoTech defectors, Edie escapes from the lab and convinces her new allies to help search for the truth about the past she lost. What they uncover launches Edie on a daring mission to change her family's fate, stop a deadly accident, and—if she's lucky—prevent her own murder.
But her plan hits a snag when she finds that she's pitted herself against an adversary that might never be bested—Time itself.
Edie has one chance to set the past right. If she fails, she loses her family to a timeline that was never supposed to happen, but, if she succeeds… she may lose everything.
Available: May 6, 2020

Subscribe to this blog
Let's be friends! Get an email every time I post a new blog, plus maybe some fun extras like a FREE short story and being the first to know about any big news.