It's been THREE years since my book Outsmarting Time was released, and I have NEWS.
But first, some nostalgia.
Ah, 2020. It was a different time… I had such high hopes for my book launch… I had a party planned in my head with my book cover on a cake and all kinds of time travel-related giveaways, but then COVID hit in earnest in my area. Needless to say, all the plans went out the window for two solid years. Honestly, it almost feels like a different lifetime!
Regardless of the timing issues (ironic, considering the novel's themes), it's been such a blast over the last three years to go from having a just few of my friends and family read the book… to a few strangers here and there… to thousands of readers in eleven different countries!
It's up to 60 ratings & reviews on Amazon (holding steady at 4.3 stars):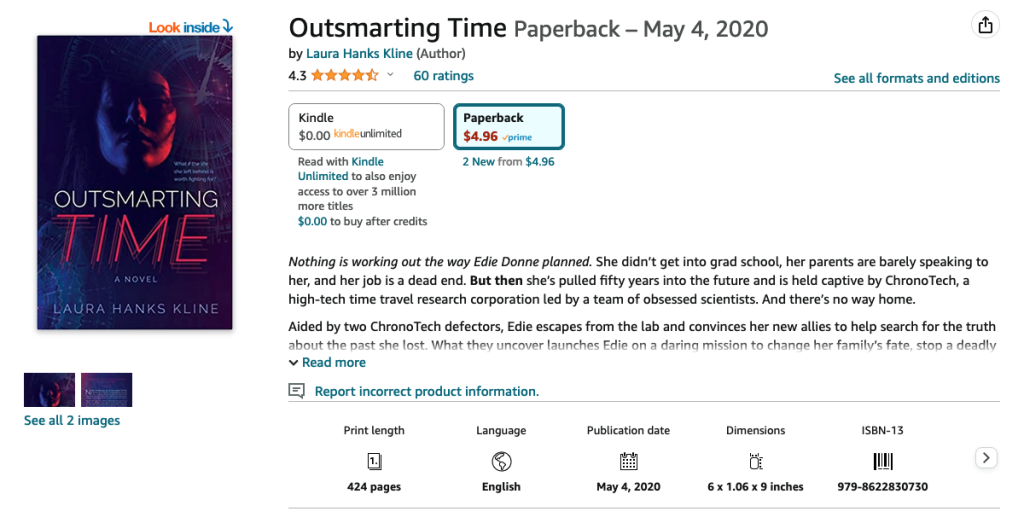 AND 43 ratings & reviews on GoodReads (4.1 stars).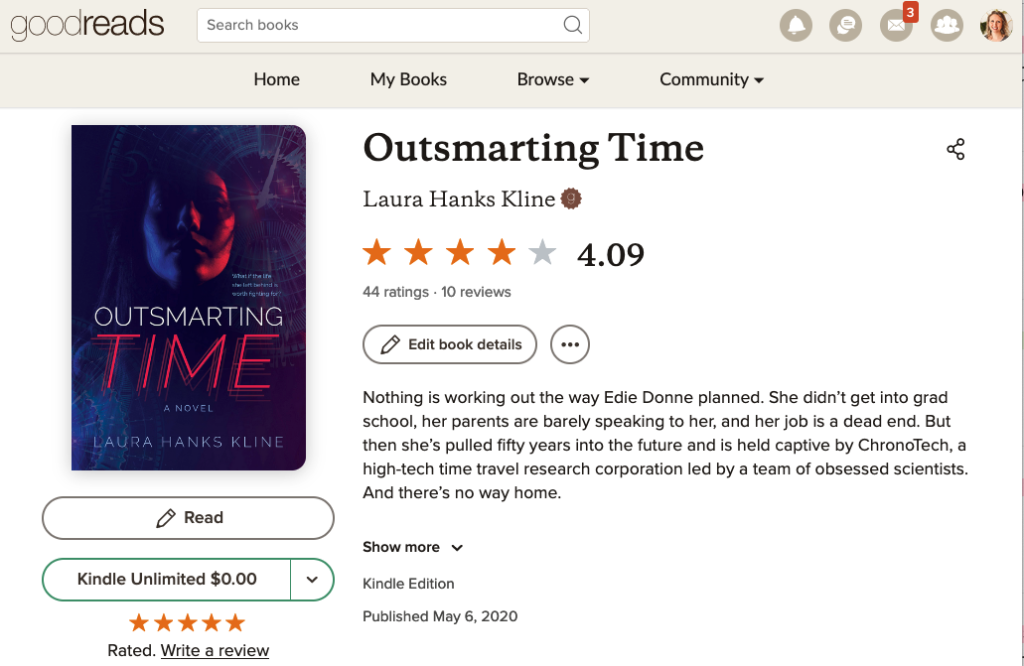 So, what's the BIG NEWS?
I'm excited to announce that in just ONE WEEK, I'm re-releasing Outsmarting Time with…
a gorgeous new cover design…
PLUS a brand new HARDCOVER version
Want a sneak peek?
Sign up for insider news & updates HERE. You'll get to see the new cover FIRST, before anyone else.
Follow my Instagram and Facebook page, and you'll be the next to see!
Check on Amazon on May 1… you'll see the updates here.
What are you waiting for? Sign Up Now!